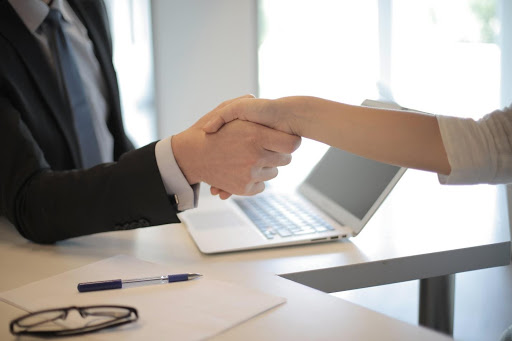 Selecting the right people for your business is one of the most crucial decisions you have to make. Hiring the best virtual assistant ensures the continued success of your company, and this process can make or break your business.
It might sound stressful, but it doesn't have to be. In reality, it all boils down to what your business needs. What qualities do you need for your team? Are their personalities aligned with your business' culture? Do they have what it takes to help propel your business to success?
Once you know what kind of people you want for your company, hiring the best people won't be hard.
Do's and Don'ts of Hiring the Best Virtual Assistant for Your Business
DO hire someone fit in your company culture
Having great qualifications and work ethics is vital when hiring the best people for your business. Nowadays, getting someone who fits in your company culture is also equally important.
If your company environment is laid-back and friendly, make sure to hire people who are "chill" and not-so-stiff. People who work hard but party harder. You wouldn't want to hire someone who's always serious and would clash with most of your happy, motivated employees. If yours is an environment of driven, always-hustling people, you wouldn't want someone who's working at his own pace. It all depends on your company culture, so aside from looking at a candidate's qualifications, find out if they're going to be a great cultural fit for your business.
DON'T hire a job hopper
When hiring the best virtual assistant for your business, consider those who have shown a commitment to their previous careers. These people have proven their loyalty to their previous companies, and you can be sure that they'll do the same to you. Hiring people who have switched careers frequently can be quite alarming to your business if you're looking for team players who are in it for the long haul. Make sure to check the candidate's previous job duration— if they've stayed in a company for only less than a year, chances are they won't be staying in your team for long.
DO test your candidate's skills
When hiring the best people for your team, just looking at their resume is never enough. You have to see their capabilities personally and assess their skills based on various tests.
Depending on the job they're applying for, you can use different methods to determine their learning and analytical skills— and it's always best to test your candidates in person. Seeing how they conduct work under time pressure, as well as their approach in answering the tests, will give you a clear vision of how they'll perform tasks when hired. Also, conducting tests in person will eliminate the possibility of cheating or submitting test results that weren't theirs in the first place.
DON'T recruit clones
Creating the best team for your business doesn't mean hiring people who are almost alike. You wouldn't want to hire all dominant, strong-minded people, or else they'll clash every time. However, you also wouldn't want to hire submissive people with no initiative, or your business will go nowhere.
When hiring the best people for your company, it's a great idea to look for candidates who have different skills and attributes but still blend harmoniously. A successful team is like a jigsaw puzzle filled with unique but complementary pieces that all fit together to make a perfect picture. Your employees should be the same— they should balance each other out despite their uniqueness, and they should combine their differing abilities in order to drive your business to success.
DO give your current employees a veto
This is especially important if you're looking for someone to join a specific project team. When hiring the best people for a certain team, make sure to include the current members of that team in the recruitment process and give them the right to veto your decision if necessary. As a business owner, you still have the final say when it comes to recruitment, but if the members of the team have strong and reasonable objections against a candidate, listen to them and consider their reasons. After all, they'll be the ones who will be working with the new hire. If they've already expressed their disapproval in the hiring process but were disregarded, it can lead to unsatisfactory work and upset employees.
DON'T forget hiring interns
Hiring interns is a win-win situation. It benefits both your business and, of course, the interns themselves. When hiring the best virtual assistant for your company, it's easy to overlook the interns you've recruited because your mindset is they're only temporary. However, hiring from this potential pool is actually one of the best ways to get the right people for your business.
Think about it: you've already gone through the process of selecting interns, training them, familiarizing them with the work environment, getting them acquainted with your current employees. Basically, they're already like full-time employees but with minimal work. You already know all of their skills, strengths, weaknesses, behavior, confidence levels, and how they operate in the workplace. This cuts your recruitment process in tremendous amounts. By hiring from the inside and turning interns into full-time employees, you're already sure that they'll get the job done because you've seen it with your own eyes.
In addition, it's such a waste to let your interns go after their stint at your company. With all the knowledge they've acquired within your workplace, it's a great idea to "absorb" them permanently.
DO take your time
The recruitment process can be quite long, tedious, and uncomfortable, especially when hiring the best virtual assistant for your business. Same with everything else, perseverance and hard work will pay off in the end.
With that being said, don't rush the hiring process. It might be tempting to fill a specific job opening in your business, especially if you need someone as soon as possible. But trying to hire someone just for the sake of filling a position can increase the likelihood. You'll end up with someone who, as it turns out, is not a great fit in your company.
Your "rush hire" may have the skills or qualifications you're looking for, but if you're not careful, they might just be a waste of your efforts. Consider all of the things listed above— Are they a cultural fit to your company? do they blend well with your other employees? Were they career-consistent? Were they approved by your team members? There are other factors to consider, depending on your company, but the bottom line is this: never rush your recruitment process. Take your time, slowly but surely sift through the aspiring candidates, really get to know them in the hiring process. Only choose those who you think will be a great addition to your growing business. It might take up more of your time and energy, but it will be worth it.